Welcome to Freediving Worldwide! Based in Athens, Greece, but available globally, our school offers the highest level of freediving education available through passionate, accomplished and experienced instructors.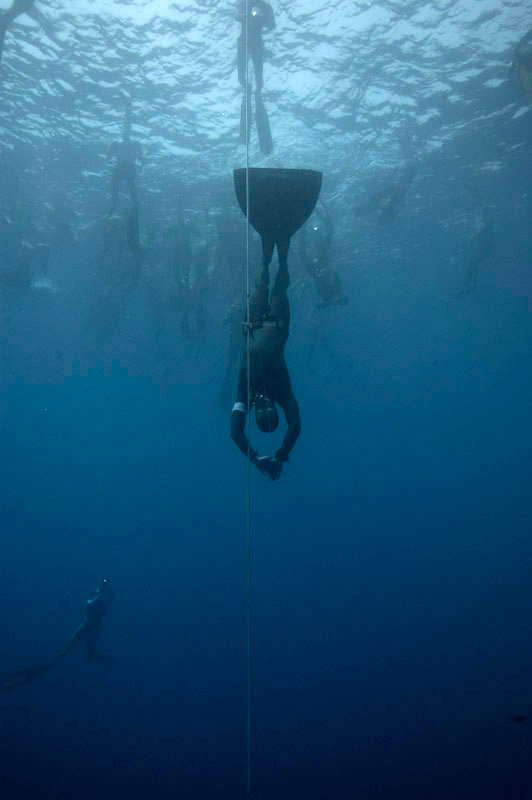 We focus on being able to communicate with you - no matter how you learn and what you speak. We place emphasis on personal development through this sport, whether you are interested in recreational or competitive freediving! You will receive continuous support as you go through your level(s), program or course, and help you push beyond your comfort zone towards experiences of your wildest dreams.
We are an outcome oriented team: we aim to progress our students gradually through the highest levels, offering the best and most up to date training regarding technique, method, theory, physiology and more - but we don't forget to have fun! The aim of Freediving WorldWide is not only to uphold to highest standards of freediving education, but also to engage our students and team of like minded individuals, no matter the background, towards what really matters: pushing past your comfort zone and exploring the deep, in the sea and from within.
Our Freediving education comes in many forms: one on one personalized training sessions - online or in person, individual full training programs, as well as top level group courses. Our multiple options will aid you in attaining goals in the water you cannot yet even imagine for yourself. Whatever your interest may be: recreational, competitive, depth (CWT, CBF, CNF, FIM), static, dynamic, bifin, monofin, we will get you there.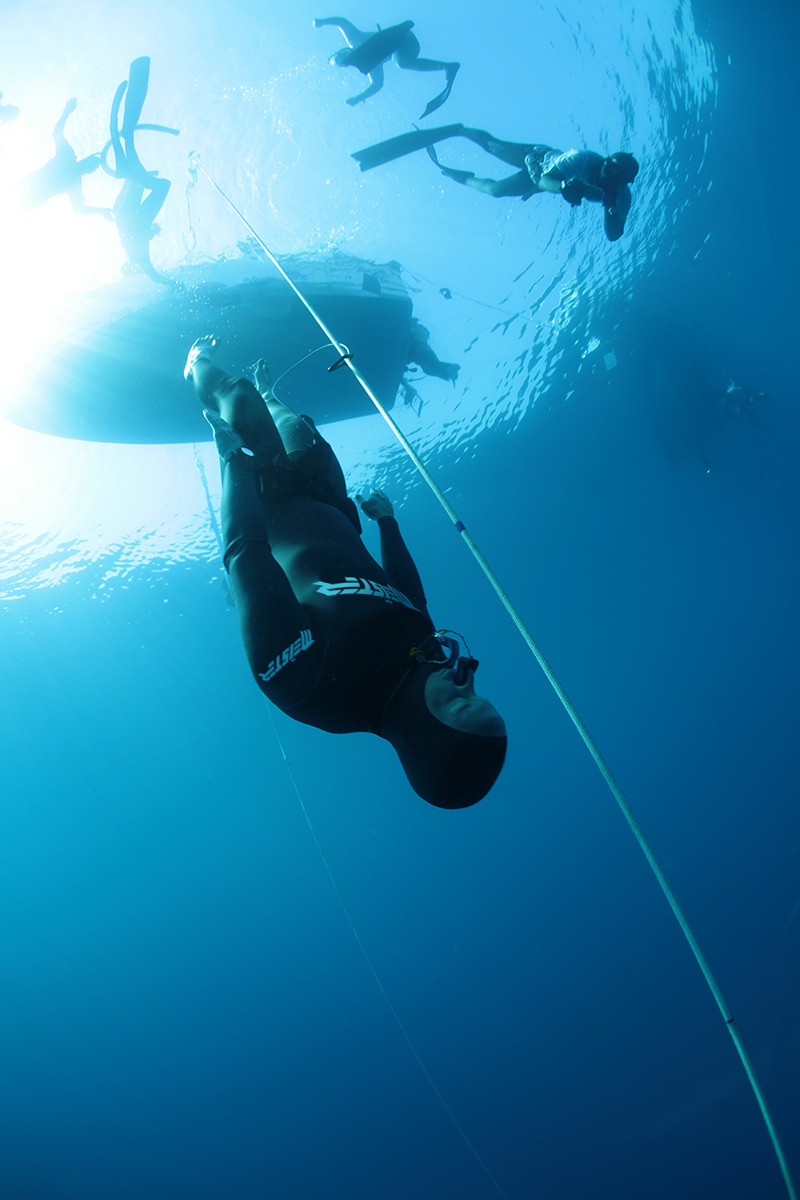 Browse the many options available to you: you can for example combine online courses with Freediving WorldWide freediving trips in Greece in order to further your education, train daily in the sea or pool with us, enter competition preparation programs tailor made for you, and more.
We are specialized in both the physical and the mental game of the sport: we have experience of 100+ depths at competition and can share with you the best body and lung stretching, breathing and mental exercises and equalization techniques available.
Explore our programs and Dive In With Us.